South Jersey Drain Cleaning Services
For fast and affordable drain cleaning service in Burlington County, Camden County, Gloucester County, Atlantic County and Cape May County call the drain cleaning experts of Hess Plumbing & Drain Cleaning at (856) 889-000 or (609) 515 5150. No matter where the clog is located in your home or what the cause of the clog is, our skilled plumbers are fully trained and capable of unclogging any drain quickly and efficiently.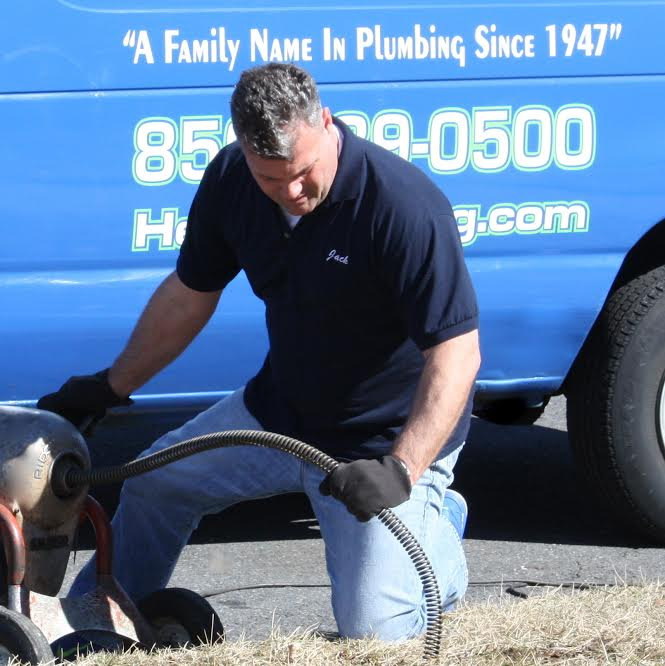 For three generations, Hess Plumbing & Drain Cleaning has helped Residents and Business Owners all over South Jersey with all of their Drain Cleaning needs. So do not hesitate, call Jack Hess Jr. at (856) 889-0500 or (609) 515-5150 for immediate service.

If you own a home or business in South Jersey, you are likely to have a clogged drain at some time or another. A clog can occur in the main sewer line or in one of the many secondary lines that come from your kitchen and bathroom. There are several reasons drains and sewers clog. Reasons for a main sewer line clog include tree roots, feminine products, paper towels and thicker toilet paper. However, in the kitchen sink, it is common for grease, food particles and soap to build up inside your pipes and cause a blockage or a slow moving drain. In bathrooms, sinks, showers and tubs can be slow to empty or become clogged with hair, dirt, oil and soap, while toilets are usually blocked up with toilet paper, tampons and even small objects or toys. Regardless of the reason, you need the help of a reliable plumber to professionally assess the situation and identify the drainage issue, so that your drain can be cleared and cleaned properly - the first time!

At Hess Plumbing & Drain Cleaning, we have been successfully helping our neighbors and local business owners resolve their main sewer line issues quickly and affordably. Call us at (856) 889-0500 or (609) 515-5150 for service today!

Main sewer line clogs can cause raw sewage to back up in your drains and into your house. To prevent, or at least minimize, the damage to your home, property and wallet, it is important to recognize when to call a professional plumber for help!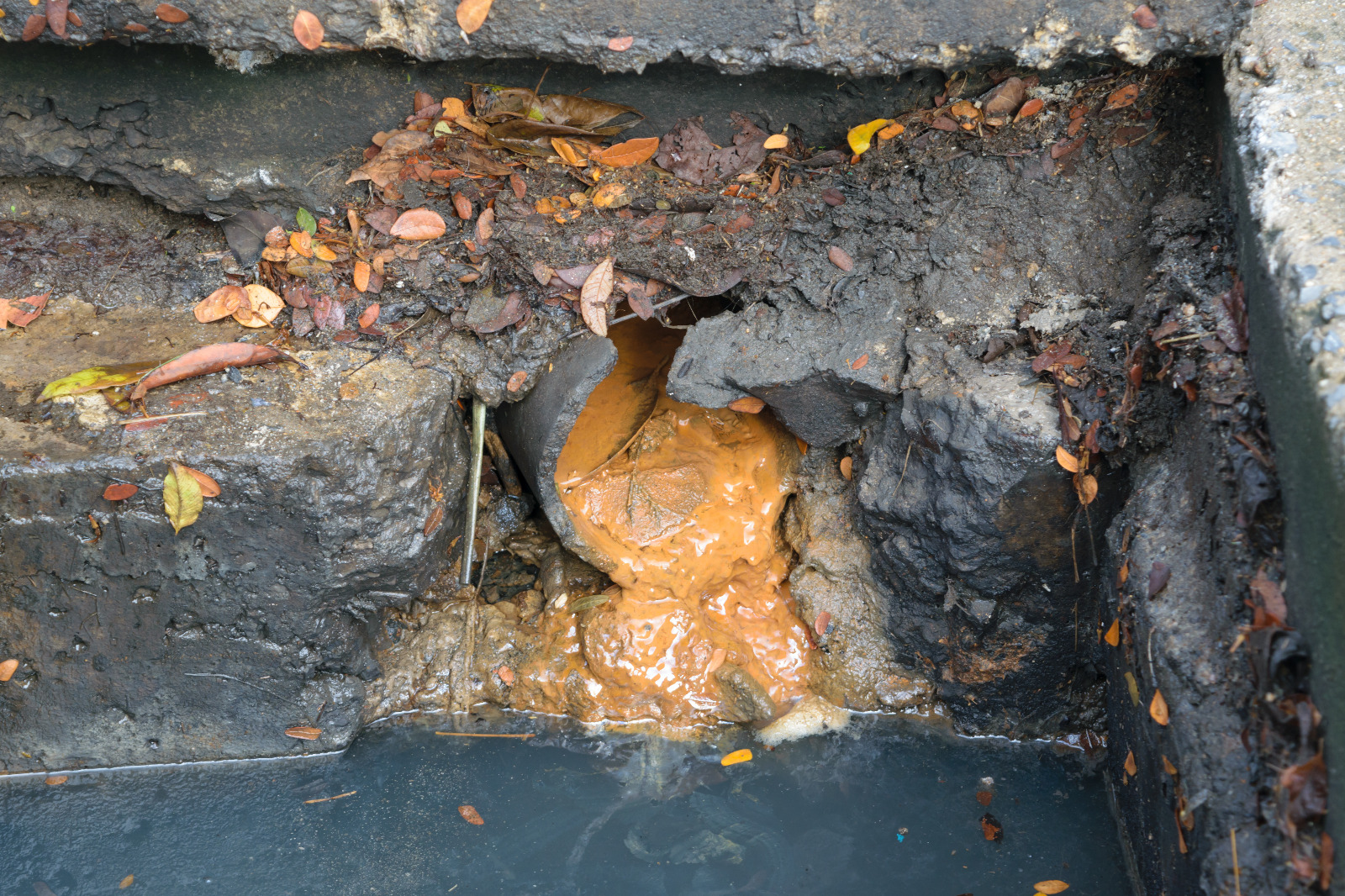 Common warning signs of a main sewer line blockage:

✔ Water may back up from your toilet, or your toilet may overflow
✔ Slow flushing and draining of your toilet
✔ Bubbling or gurgling sounds coming from your drains or toilet
✔ Strange drain occurrences like: you flush a toilet and water comes out of the tub, or after running the washing machine the toilet overflows, or you run the water in your bathroom sink and your toilet water rises or bubbles up
✔ Raw sewage backing up out of the drains
✔ A puddle of sewage water and debris collecting on your lawn, usually near your curb by way of your clean out or air vent

Do you have a Main Sewer Line Blockage problem? Don't worry! Call us at 856-889-0500 and we will be on the way!
"I have used Hess Plumbing twice this past month. At the office I needed the sewer line to septic tank cleared and a new commode set. It was done promptly and at a reasonable cost. At my home, I had new faucets installed in the kitchen and one bathroom, again with prompt service."
- Barry V. in Cherry Hill NJ