About Hess Plumbing | Our Family Serving Yours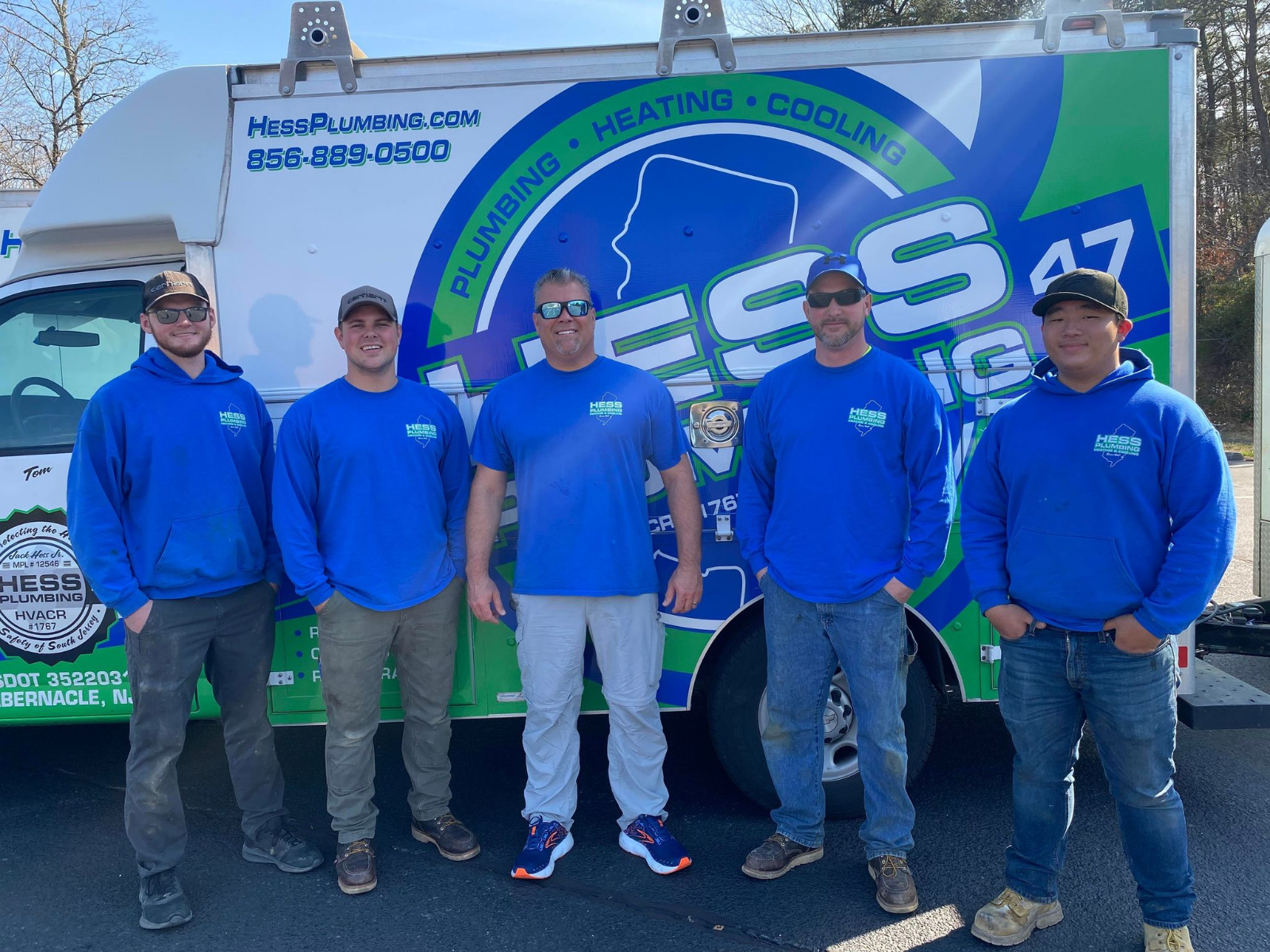 Hess Plumbing & Drain Cleaning, LLC, is owned and operated by me, Jack Hess Jr. I am a third generation licensed master plumber with over 40 years of experience providing plumbing and heating service to communities all over South Jersey.

For over 75 years, Hess has been a trusted family name in plumbing. Both my grandfather and father owned and operated plumbing businesses right here in South Jersey. Growing up, my brother and I learned plumbing and heating service at an early age working with my father, as he did with my grandfather. It was in my father's customers' homes that I learned the craft and trade of plumbing. And to this day, I use the problem solving skills, the meticulous attention to detail and the strong work ethic instilled in me as a boy.

Like my father and his father before him, my commitment to delivering truly exceptional service runs deep.
Why Choose Hess Plumbing?
The Hess Family Promise

Because we are family owned and operated, you will speak to one of the owners when you call us with your plumbing or heating problem. During your first call, you will immediately understand why we have a solid reputation for putting our customers first.

We proudly provide honest quality plumbing and heating service. The owner of the company, Jack Hess Jr., orients every technician and personally guarantees that a skilled, courteous and trustworthy professional will enter your home.

We fully explain the repair needed, why it needs to be done, and any options you have before we begin the work. Additionally, we will provide you with an up-front price, with no hidden costs, hourly charges or dispatch fees.

We will respect your home. We will go to great lengths to protect your home, and once we are done with the repair, we will clean up our work area so you don't have to.

We will send a competent and honest plumber or heating technician to your home or business, not a shady salesman looking for ways to increase his own commission.

We provide emergency and same-day service. When you call us, we'll be at your door ASAP. And you can rest assured that all of our trucks are properly outfitted with the tools and supplies necessary to get the job done quickly and correctly.

We know how valuable your time is. We'll work around your schedule to find a time that works best for you. We provide you with a 2-hour window, and we always call 20-30 minutes before we arrive so you aren't wasting your day wondering when we will be there.

We guarantee that you will be 100% satisfied with our work. Should a problem ever arise, you can be assured it will be handled promptly.

As a local family owned and operated business, we do not incur costly franchise fees or the overhead costs of elaborate and expensive advertising. We are able to pass the savings on to you by keeping our prices affordable.

We are looking to earn our customers' loyalty one job at a time. What keeps our customers coming back is the relationship and trust that we have earned by honestly assessing their problem and offering them a fair price to match.

Our family has been serving yours since 1947. So, we will be here when you need us. With our level of dedication and commitment, you will be glad you chose Hess Plumbing and Heating